Blaze and the Monster Machines is a kid-friendly game that features all of your favorite characters from the popular television show. The game allows players to race, collect stickers, and unlock new content as they progress through the game.
Blaze and the Monster Machines: Axle City Racers is a 3D racing game for Xbox One. It features a number of cars to collect, customize, and race against other players online.
Taking on Blaze and the Monster Machines: Axle City Racers at Outright Games' Unwrapped event was a strange beast. I was given almost the whole game to play on a PC for a certain period of time, which helped me understand that, although it wasn't exactly great for a kids' racing game, it performed smoothly and had some good level design.
At the very least, it was an improvement over Outright and 3DClouds' prior effort at creating a racing game for kids. I finally received the full version for the Playstation 4, and for reasons I don't understand, it seems like I'm playing a totally different game than what was shown to me a few weeks ago, and it's not for the better.
Drifting is simple and provides a boost, similar to the Mario Kart games.
I have to remind you that Blaze and the Monster Machines: Axle City Racers is not for children above the age of six, and that is by design. For us, this isn't a game. This is intended to be a toddler's introduction to the kart racing genre, with its ultra-simplistic controls, absence of randomized powerups, and being taught physics facts throughout the game's loading screens (which I really enjoyed). There's nothing wrong with it at all. The game features three-level settings and a progressive difficulty curve that are beyond easy for us and even the kids, but not at all condescending.
Let me begin with the good. Despite the lack of difficulty in almost all of them, I loved the track design in Blaze and the Monster Machines: Axle City Racers. In fact, the game's final circuit is a NASCAR-style oval. However, it's designed to progressively educate youngsters how to drift in a kart racing before moving on to Mario Kart territory. That's OK with me. I also like the absence of randomized powerups, with each character having just one special move that can be triggered by collecting ten wrenches placed around the course.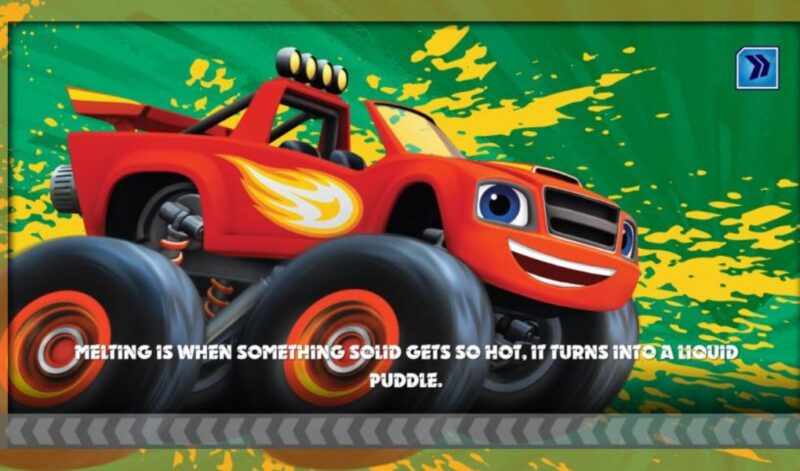 Adults may find these fully spoken instructional loading screens irritating, but they're really very good when you consider the game's intended demographic.
In principle, it's a fantastic concept, but it's badly implemented owing to a total lack of balance. Because this isn't a game about chaos, any character with a special move that emphasizes attack over speed seems utterly worthless. Since a consequence, the titular Blaze is by far the greatest character in the game, as his ultimate is a very lengthy and strong boost. I tried playing with other characters, and I even enjoyed the idea that there is a triceratops-shaped vehicle, but none of them come close to Blaze.
Blaze and the Monster Machines: Axle City Racers' performance and presentation are my major gripes. This isn't the same game I played in the demo. Even with a Parsec connection, the PC build (which needs fairly minimal specifications to operate nicely, may I add) ran at a decent resolution and 60fps. Characters appeared very similar to their cartoon versions. This Playstation 4 version, on the other hand, does not.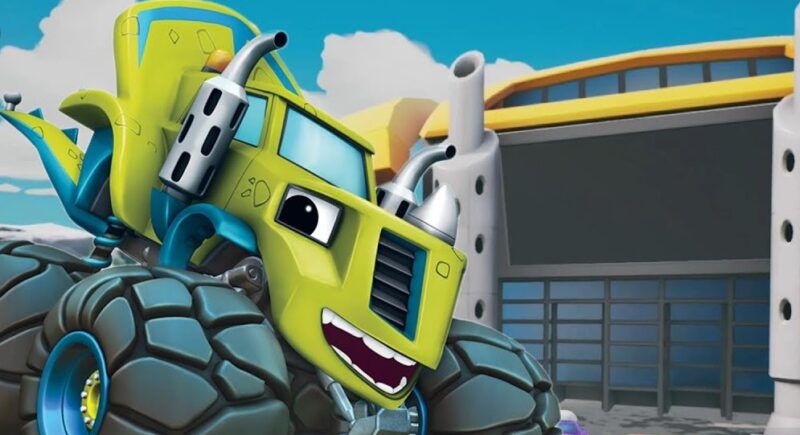 Zeg is a dinosaur-themed pickup vehicle. Zeg is one of my favorite characters. You should like Zeg as well.
This game is in desperate need of a fix, given the Switch resolution and the fact that it struggles to maintain a measly 30fps with visuals that do not push the boundaries of what the PS3 has to offer, much alone a PS4 (or PS5!
I double-checked on both!). I understand that many children will not notice this issue (try teaching a 5-year-old about framerates), but there comes a point where you must treat your game aimed at toddlers professionally, and not maintaining a steady performance with such visuals simply HAS to be an optimization glitch, especially since I played a much better build just a few days ago.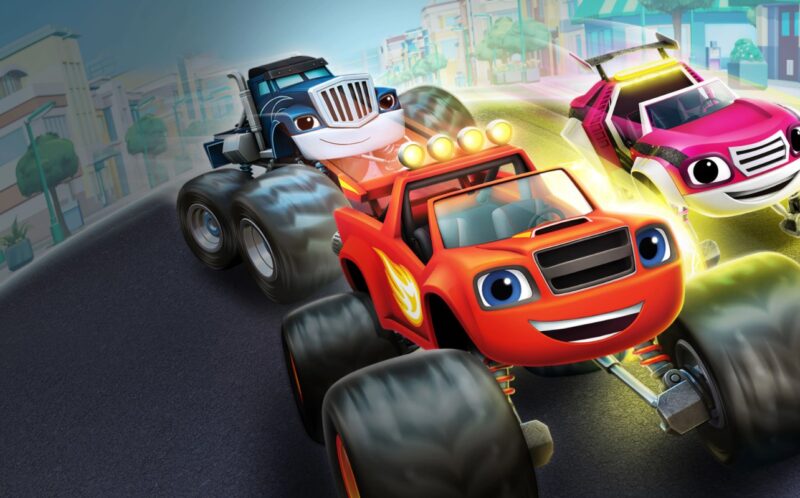 Blaze's special move is an incredibly powerful boost that renders all other characters in the game worthless.
Blaze and the Monster Machines: Axle City Racers lacks subtlety and charm, even for a children's racing game. It can and will be appreciated by them, particularly if they love the source material, but given the lack of content and lackluster performance, you're better off bypassing a few learning curve stages and having them play Mario Kart on the simplest settings instead.
I'm not sure why Blaze and the Monster Machines: Axle City Racers doesn't run at a decent framerate. This isn't the kind of game that tests the boundaries of the PS3, much alone the PS4 (or even a PS5).
The gameplay is too simple, but it's adequate for children. The physics are simplified, there are no randomized objects (save for each character's special move), and drifiting is easy and not needed to win races. Unfortunately, the characters are imbalanced. Some are much more efficient and helpful than others.
Despite the fact that nothing in here is fundamentally flawed, it isn't very excellent either. There's a lot of voice acting, but it's annoying. The music is unremarkable. Finally, some tweaking with the mixing is required.
Blaze and the Monster Machines: Axle City Racers lacks subtlety and charm, even for a children's racing game. Not to mention the fact that it shouldn't run that badly on a PS4.
Final Score: 5.5
Blaze and the Monster Machines: Axle City Racers is currently available on the PlayStation 4, Xbox One, PC, Nintendo Switch, and Stadia.
PS4 was used for this review.
The publisher supplied a copy of Blaze and the Monster Machines: Axle City Racers.
As an example
As if Loading…
Look at them!
Blaze and the Monster Machines is a show that airs on Disney Junior. This game has been released for the PS4, Xbox One, Nintendo Switch, PC, and Mac. Reference: blaze and the monster machines axle city racers ps4.